We had already decided to try a po-boy place while we were in New Orleans, because the city is famous for them of course. But the problem with being famous for a certain dish is that there are a TON of restaurants that serve it and they all claim to be the best. As you might guess, it was a little overwhelming to decide which one to go to. So, we did what any well-seasoned travelers would do in such a situation: we asked the locals. A nice lady at the Winn-Dixie we stopped at highly recommended a fine po-boy establishment known as Mahony's on Magazine Street. We typed the name into Rosie the GPS and off we went!
When we arrived at the restaurant, we quickly found out that we had made an excellent choice, because THE Guy Fieri (of the popular Food Network TV show Diners, Drive-ins, and Dives) had left his mark there--quite literally. His face and signature were spray-painted on the wall!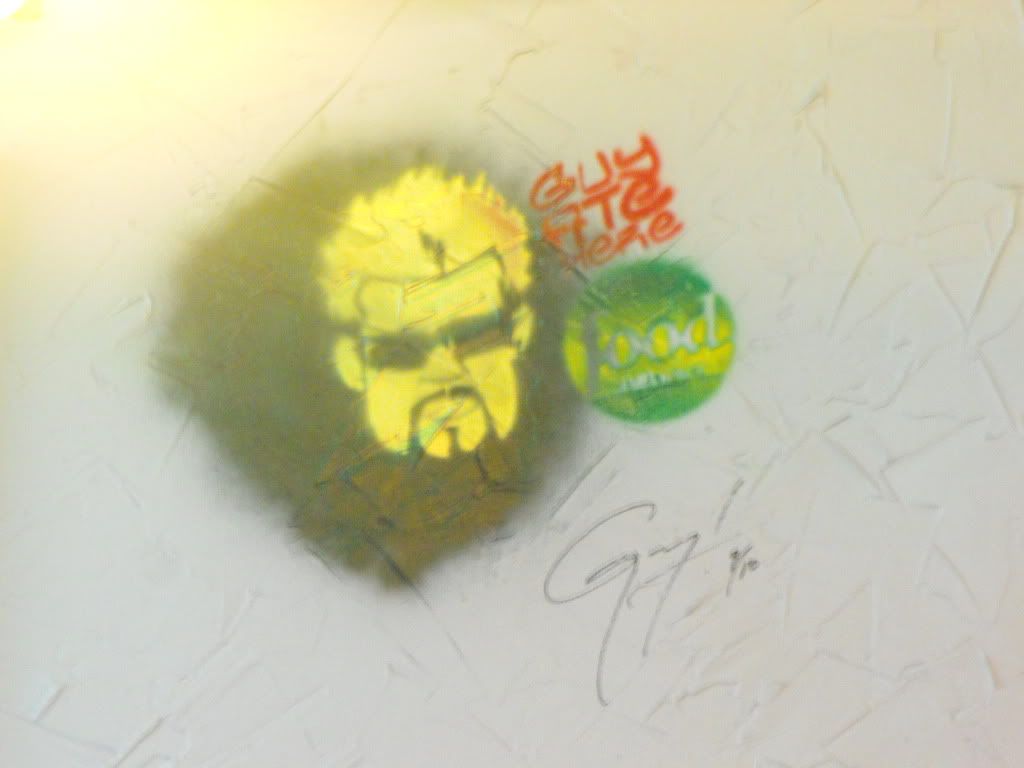 The place is small inside, because it's meant to be a Dive (dive in, get your food/drink, dive out), but it boasts a full bar and has several unique, local beers on draft (I'm not a big beer drinker, but I thought I'd mention it for those that are). The decor is irish-pub/sports-focused, mainly with New Orleans Saints stuff.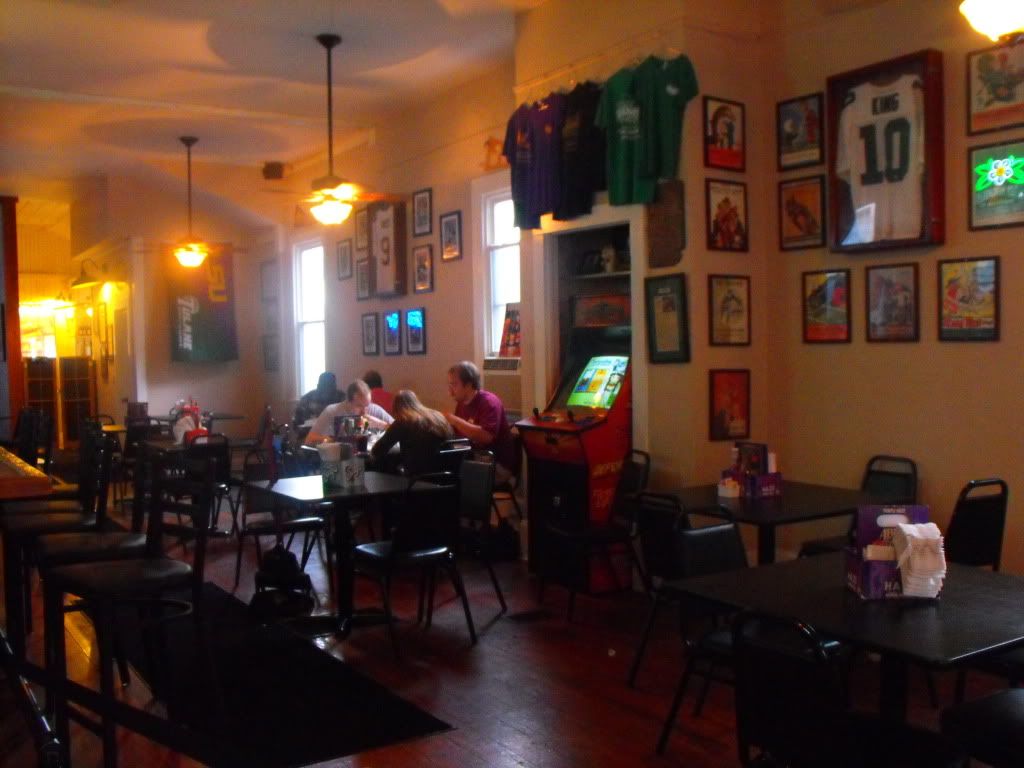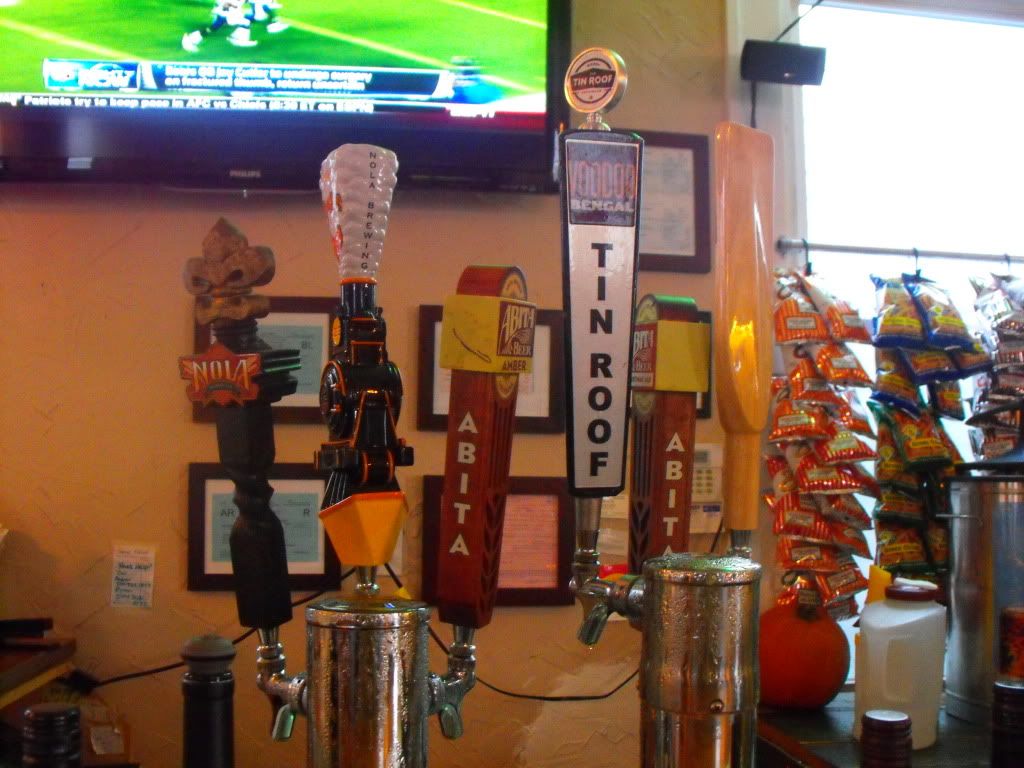 The menu has a LOT of different po-boys to choose from, so it took us a while to decide on what we wanted. Nate knew from previous experiences that po-boys are plenty big enough for two people. So, since we wanted to eat light and budget carefully, we split a Fried Catfish Po-Boy with a side of Tabasco sauce and a large order of fries -- to-go, of course.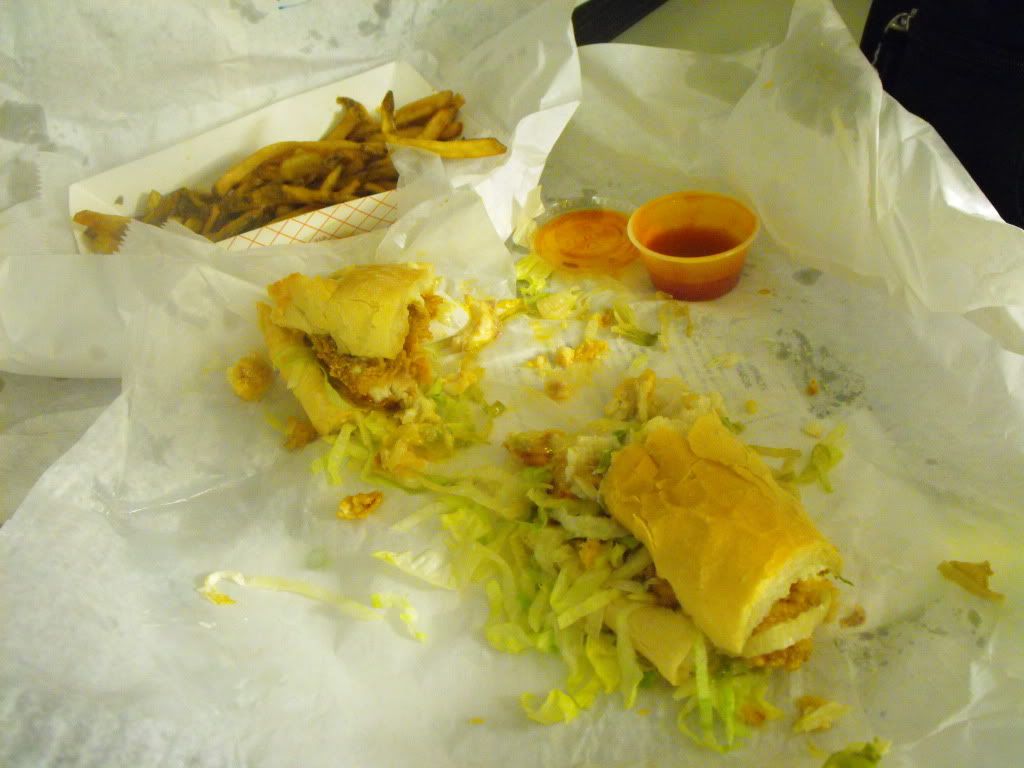 Now, this was my first po-boy EVER, so I have no previous experience to compare to, but I can say that the Fried Catfish Po-Boy from Mahony's was awesome. A few drops of Tabasco added an extra kick to the light, crispy breading and flaky white catfish inside. The bun was nice and toasty, with sliced pickles, mayo, and lots of shredded lettuce on top of the catfish. By the time we got back to the hotel to eat, the fries weren't hot anymore so they were kind of "meh" to me, but Nate ate them anyway, so they didn't go to waste.
Bottom line: Trust the locals when it comes to po-boys. They really know what's good. And make sure you eat the fries while they're still hot!
Go to the Mahony's website for menus, location, and more: http://mahonyspoboys.com/