| | |
| --- | --- |
| Posted by Luna on November 21, 2011 at 10:30 PM | |
No visit to New Orleans is complete without going to a coffee shop and ordering a few beingets (pronounced ben-YAYS) which by the way, are french donuts covered in powdered sugar. And (according our research) one of the best places to get these delectable treats is the famous Cafe du Monde in the French Quarter. So we sought out this place and tried the beingets and coffee for ourselves to see if all the hype was true.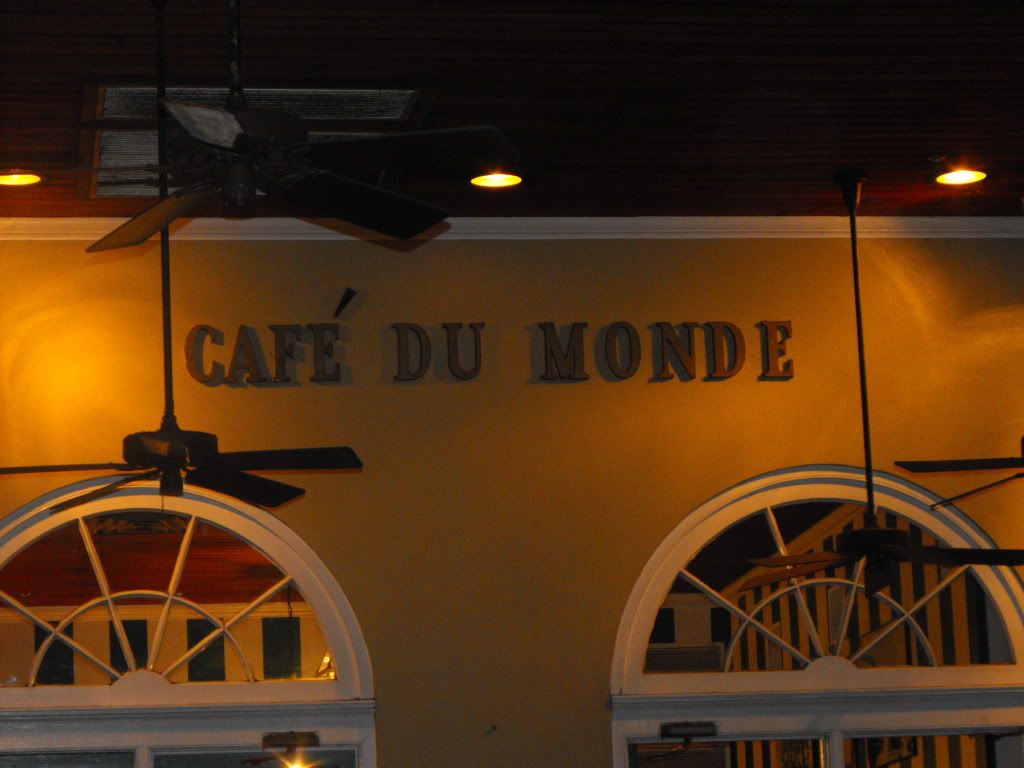 Most people sit outdoors when the weather's nice, and tonight the weather was beautiful. There was a street band playing just outside of the seating area, so we were able to enjoy some nice background music while we sipped our cafe au lait and ate our beingets.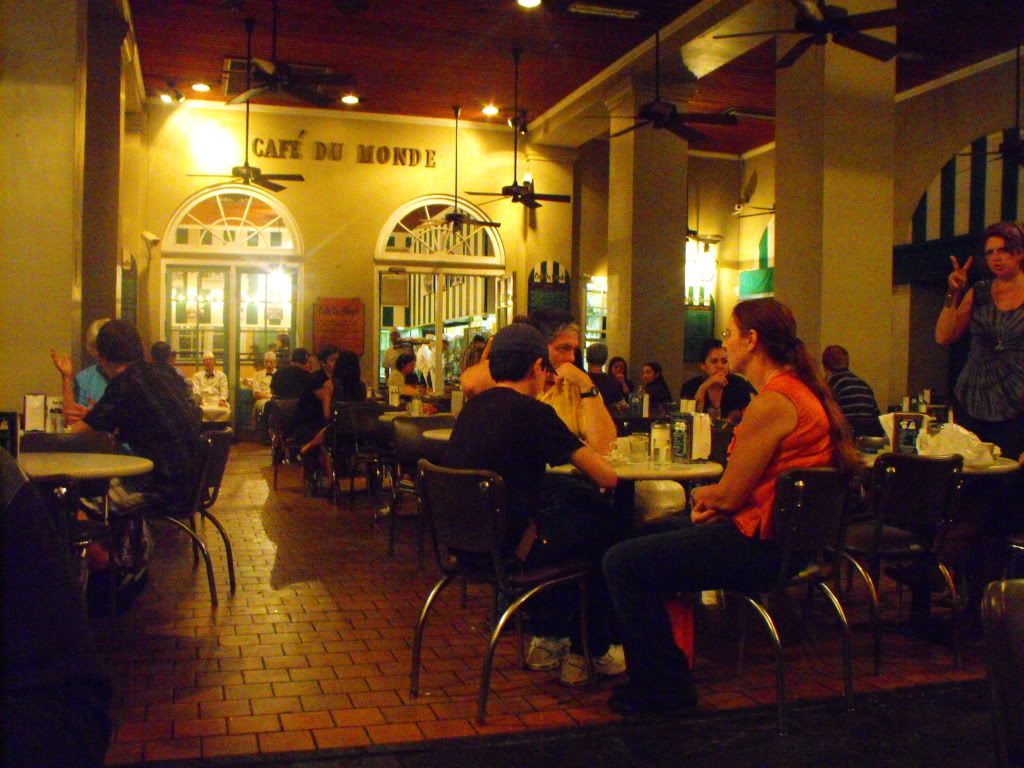 The menu doesn't have much to choose from. They only serve coffee, chicory, hot chocolate, the usual cold drinks, and of course beingets. But the coffee is great and the beingets are AMAZING. Make sure you get plenty of napkins though...otherwise you'll get powdered sugar all over you. You have been warned. Also they sell their coffee in cans and a boxed mix version of their beingets to take home if you desire.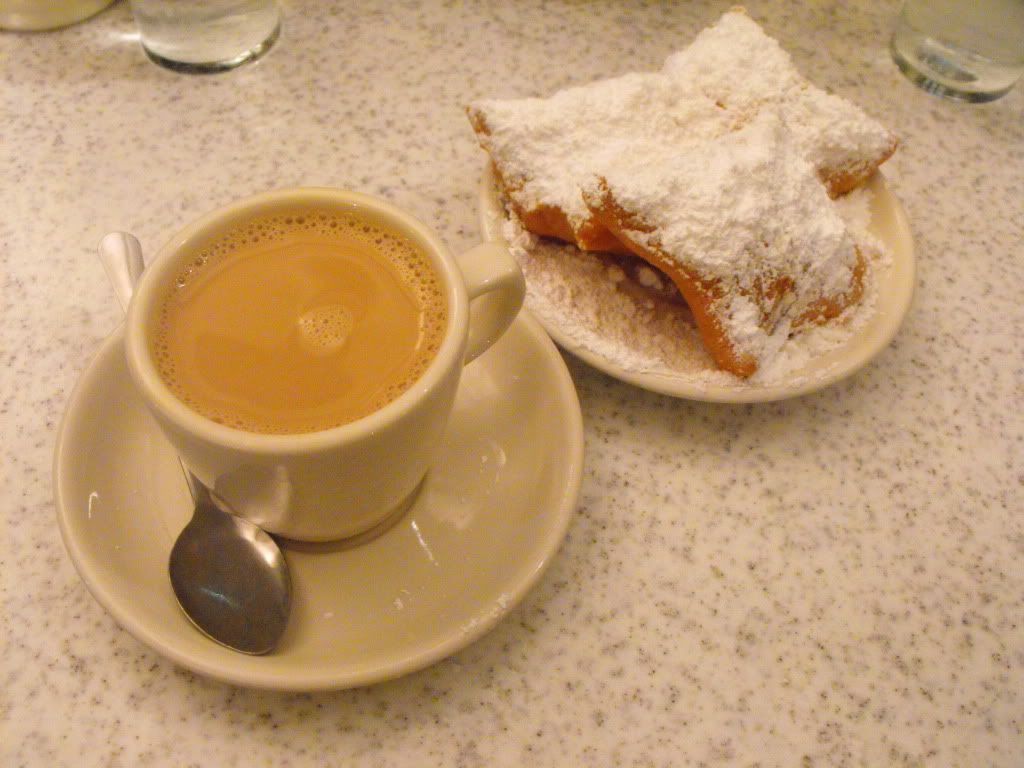 See what I mean about the powdered sugar? HEAVENLY. Once again we split one order of the beingets (they're really big and you get three of them) and we each got a cup of cafe-au-lait (coffee with hot milk). They also give you a small glass of water along with your order. Refreshing!
Also, just so you know, the place is cash-only so make sure you either have cash on hand or visit an ATM right before you go. We weren't aware of this when we went, but thank goodness there was an ATM right accross the street and the waiter was kind enough to wait for Nate to come back with the cash so we could pay.

Bottom line: You haven't truly experienced the French Quarter until you've had coffee and beingets from Cafe du Monde! Bring your significant other and some cash, sit outdoors, and enjoy a romantic little piece of France in the middle of the Big Easy!
For more info, online shopping, etc, go to their website: http://www.cafedumonde.com/