The fleur-de-lis is one of the many well-known symbols of New Orleans, probably most famous as the emblem of the New Orleans Saints team. So what other name would be better fitting for a country/cajun breakfast/lunch place located in the heart of the French Quarter than Cafe Fleur-de-Lis? This was our final food destination in New Orleans, as we brought our trip to a close.
Like a few of the other restaurants we'd been to the previous day, there was nothing really fancy about this place. Really it's all about the food here. There are your simple breakfast items like bagels, pastries, and cereal on display at the order counter, like so: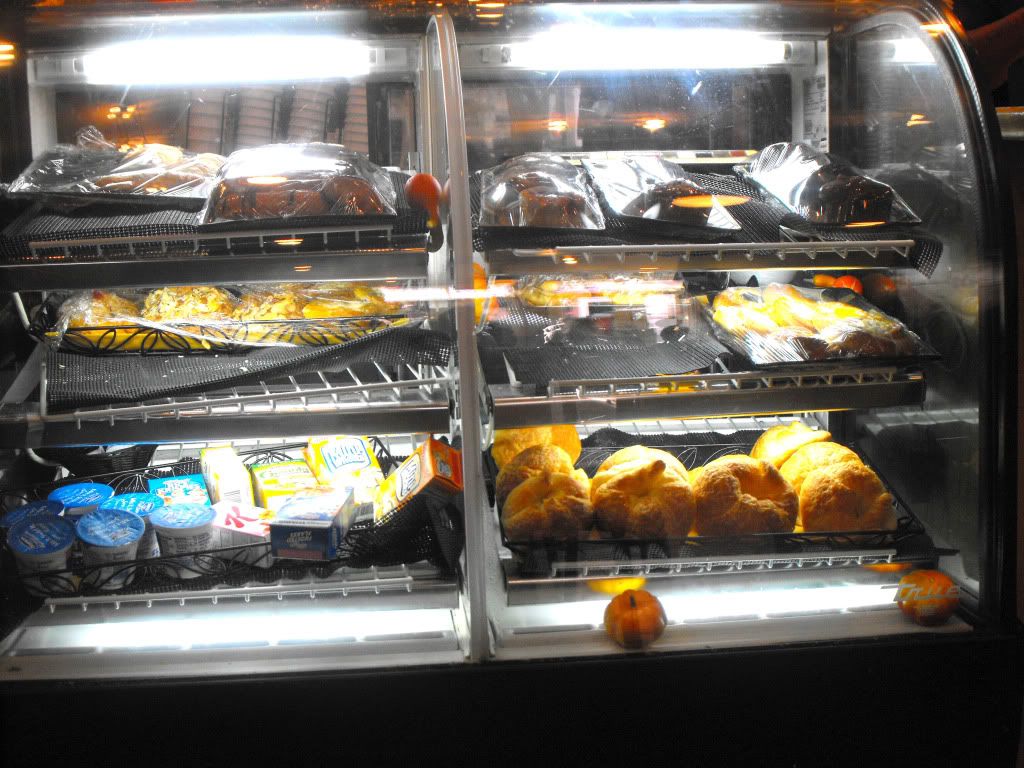 But they also have an extensive, made-to-order breakfast/lunch menu, all classically hand-written on blackboards with that cool chalk-marker stuff:
Breakfast Menu Part One:

Breakfast Menu Part Deux:

Lunch Menu: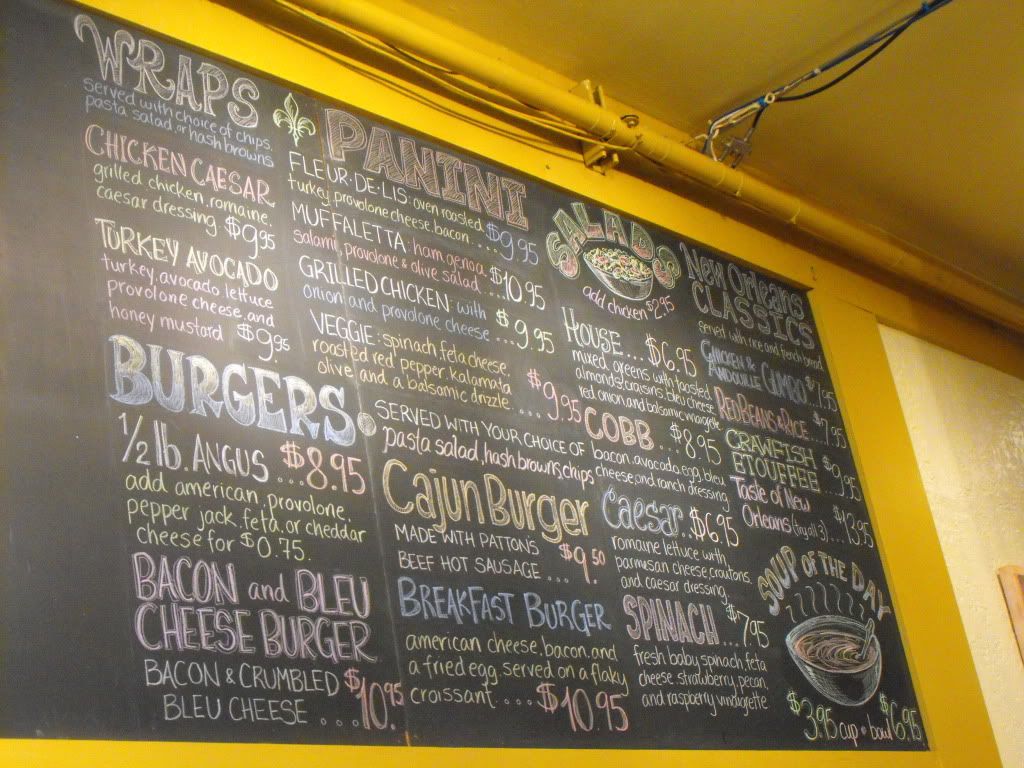 So, we had looked up Cafe Fleur-de-Lis earlier and heard that the omelets were pretty big, and as a result--we agreed on another split: The Cajun Country Omelet (which came with toast, hash browns, and orange slices) and a side order of pancakes. And boy, are we glad we did! The omelet was HUGE and topped with gravy and fresh chopped parsley, the pancakes were big, fluffy, and dusted with powdered sugar...It was more than enough for both of us.
Okay, remember when I mentioned the angel chorus when I bit into the cupcake from Cake Cafe? After the first mouthful of that omelet, I swear I heard a choir of Seraphim belting "Hallelujah"! ...Yes, it was THAT good. And the pancakes? They literally melted in my mouth with slightly sweet, buttery deliciousness. And I'm pretty much convinced that all New Orleans coffee is good. Best. Breakfast. Ever. I guarantee you I will be returning here in the future.

Bottom line: Cafe Fleur-de-Lis is another example of awesome food, reasonable prices, and simple, basic surroundings. The breakfast isn't just good...it's EPIC!
As always, for more info, go to: www.cafefleurdelis.com