| | |
| --- | --- |
| Posted by Luna on December 5, 2011 at 9:05 PM | |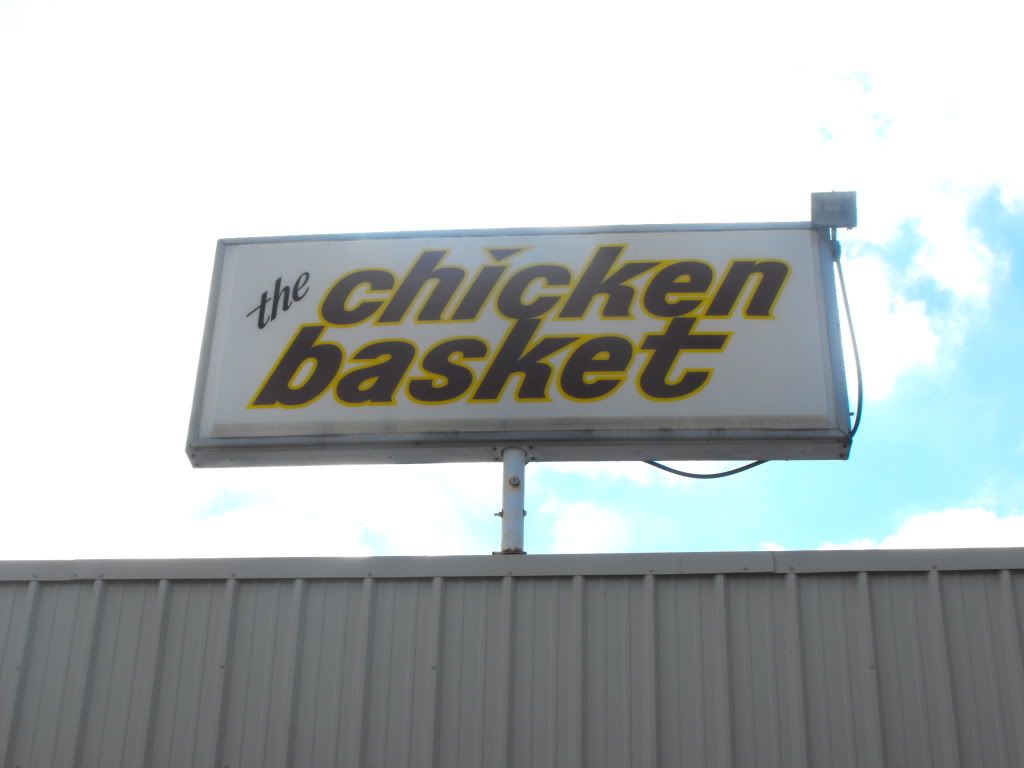 In this review, we went back to Nate's roots and visited his hometown--Newton, MS, where I was introduced to a most glorious dining establishment known as the Chicken Basket. At first glance, this appears to be an average fast-food place, but don't be fooled. Chicken Basket just happens to serve the best fried chicken I have ever had the pleasure to taste. That's right, move over KFC!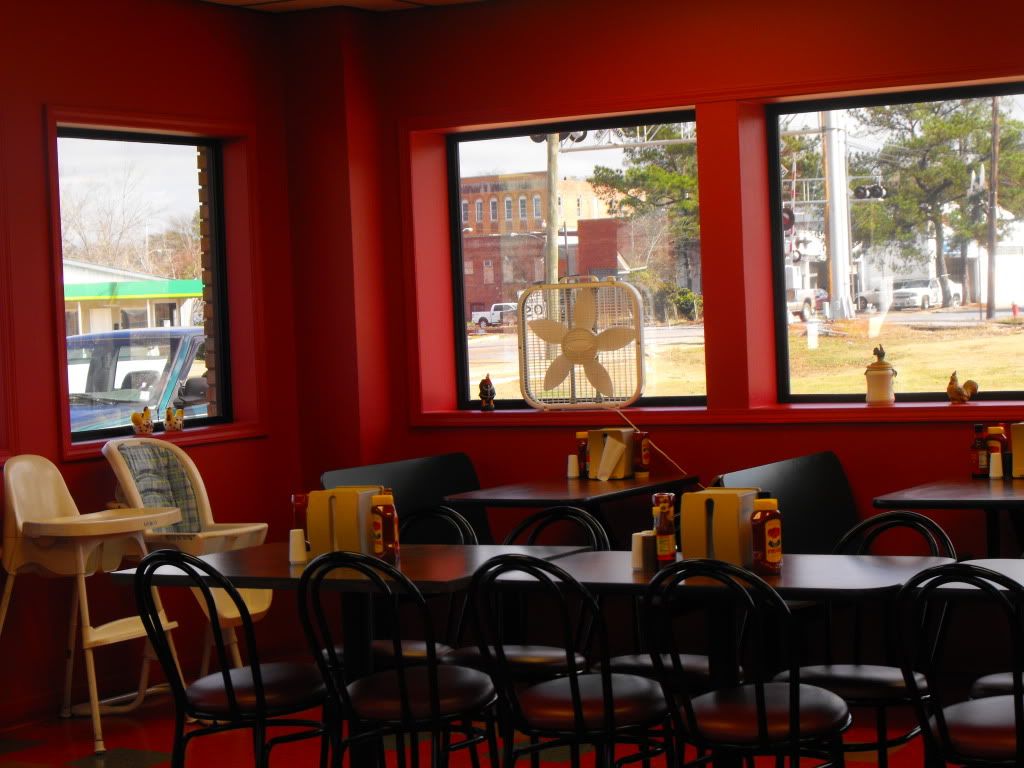 The inside walls are painted bright red and every window was home to two or three ceramic chickens--a cute touch and almost cozy. As you can see, there's nothing special about the chairs and tables, but they looked clean and well-maintained.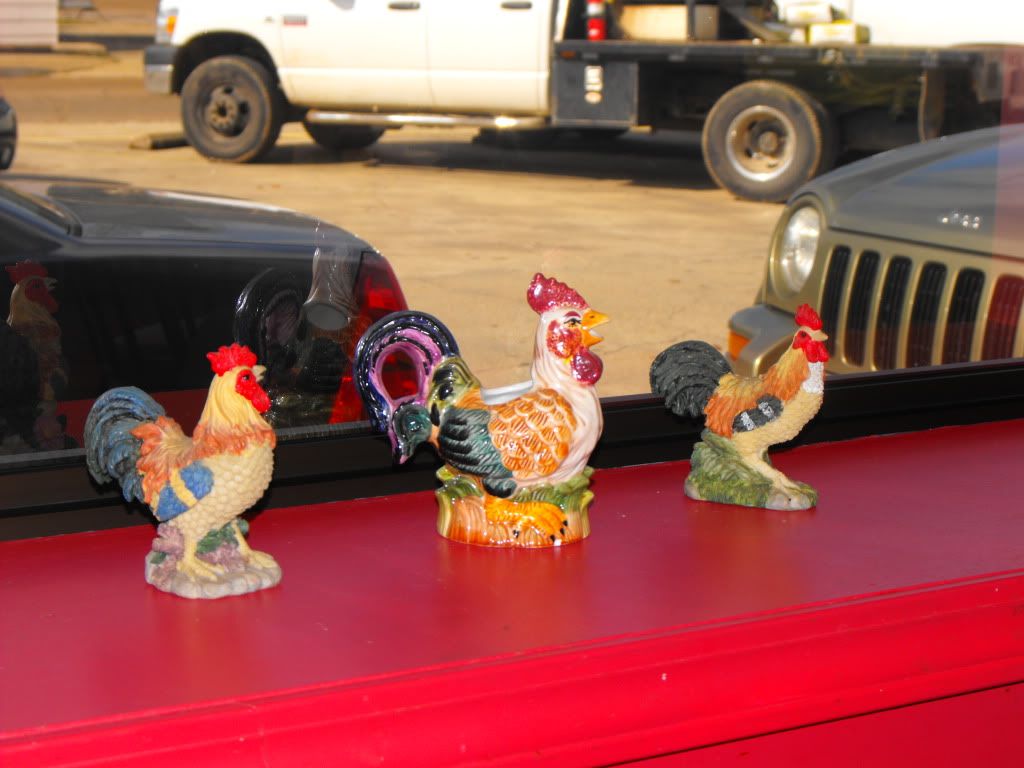 A close-up view of the window chickens.
And now.... THE FOOD!!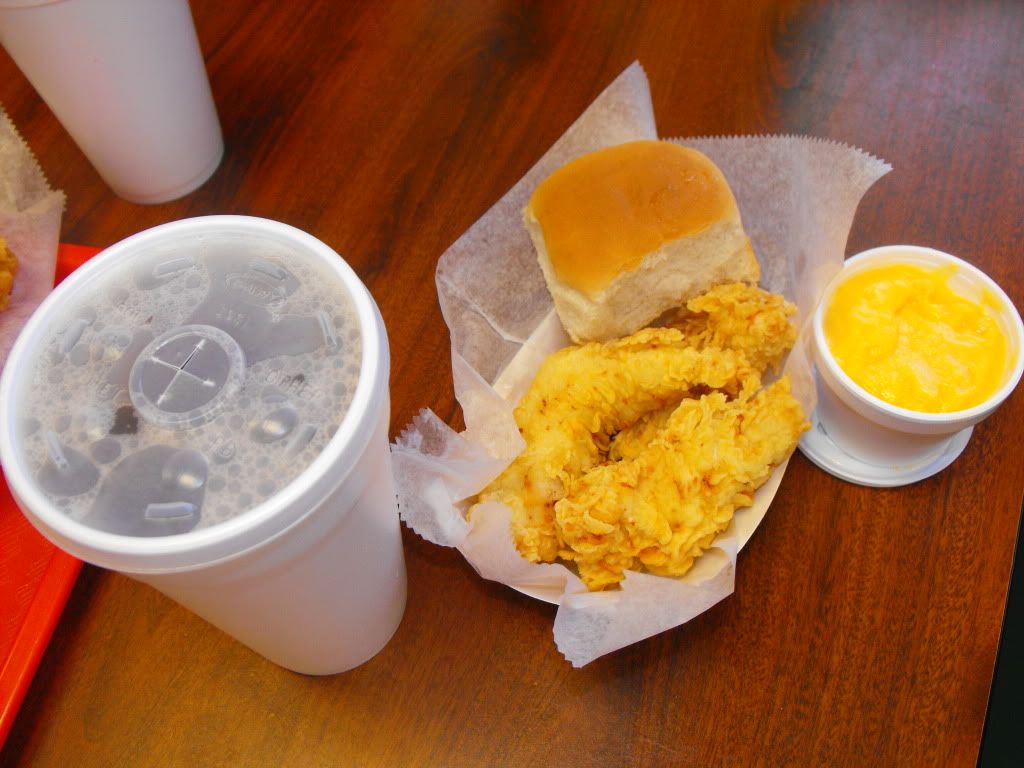 My meal: 3-pc chicken fingers with a side of mac n' cheese and sweet tea. The roll is included too, yay! The shining star here is, of course, the chicken. And yes, my friends, this is REAL CHICKEN. Not that over-processed bones-and-mystery-byproducts McCrap (TM). Anyways, the breading was nice and crispy, and chicken inside was piping hot and fresh. especially good with a little hot sauce drizzled on top. I didn't really care for the roll, which looked--and tasted--like the kind you get in 10-packs from the grocery store, but hey it was included so whatever. The mac n' cheese wasn't the best either but it was eatable--still, I should've got the fries like Nate (more on those in a minute). BUT the pros of the chicken seriously outweighed the cons of the sides. Moving on...
Nate's Meal: 2-pc bone-in chicken and a side of fries with the included roll. I took the liberty of sampling some of his fries, so I'm reviewing those too. As you see here, they were crinkle-cut and golden--no burnt ones! They had just the right amount of salt and were perfectly cooked--crispy on the outside, creamy potato goodness on the inside. I'm definitely getting the fries on my next visit.
Bottom Line: If you're ever visiting or passing through Newton, MS, I highly recommend the Chicken Basket and if you ask the locals, they will too. Especially if you have a taste for genuine, delicious, southern fried chicken at an even more delicious price.